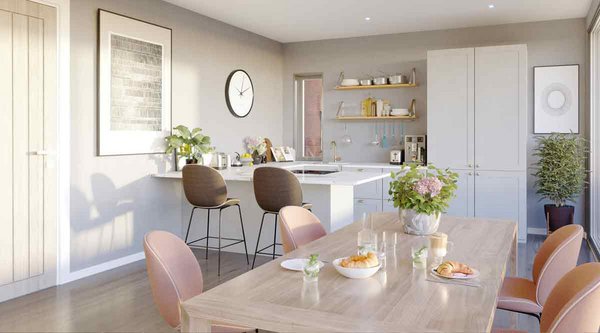 Paintworks IV now launched
For the final Phase of development and regeneration at Paintworks, Verve have joined forces with Rengen. Paintworks IV includes residential, commercial and public use spaces, piazzas and a boating pond.
1, 2 & 3 bedroom apartments for sale
Please contact Savills for further information at 0117 910 0360
Three Week 'Look Ahead' 21 July - 11 August 2022
Construction Works
Finalisation of cladding packages required to East penthouse and West 1st floor
Water and broadband connections to North Building to commence these will require roadways to be broken out (confirmed dates to be notified when known)
Façade works to North Building to continue to brickwork and any rendered elements
North Building internal fit out works, including M&E, decoration, flooring and drylining works
Continuation of scaffold strike to East and West Blocks
Commencement of commercial unit fit out works in East and West Blocks
Waterproofing and landscaping works to podium levels of East West along with completion of Central Road car parking (some areas of road to be levelled here, which will require areas of road to be broken out, of which dates are to be confirmed)
Completion of remaining rendering works on East West Block
We are very grateful for your patience whilst we progress any noisy and disruptive works on site
Traffic Management Plan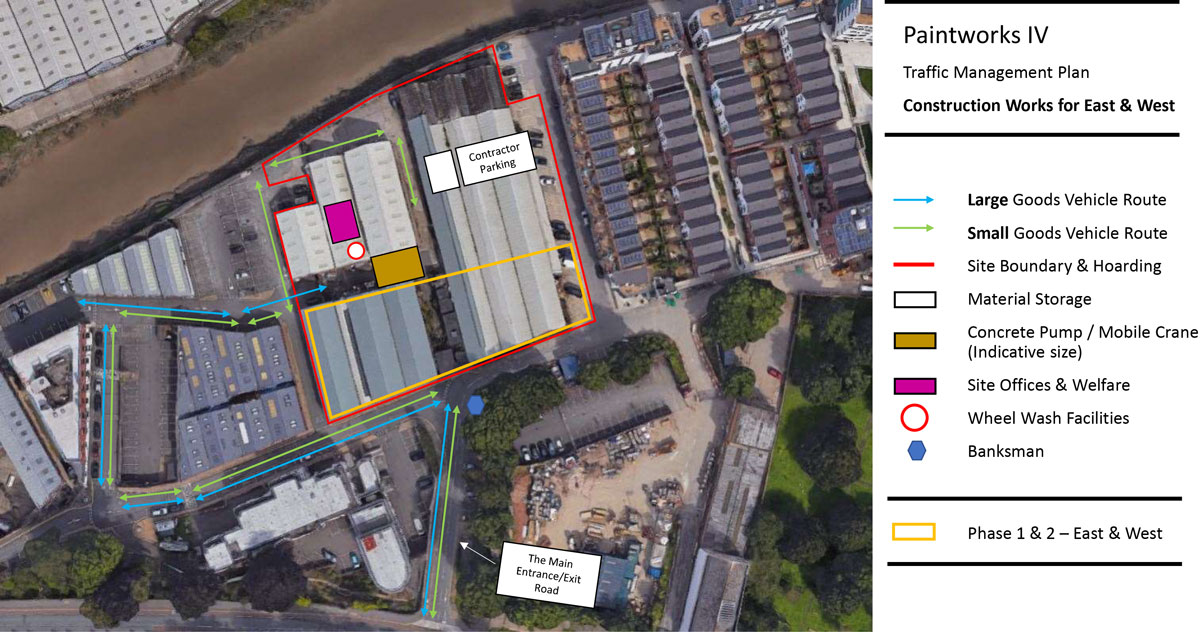 Working Hours
The working hours for the site will be 07:30-18:00 Monday to Friday and 08:00-13:00 Saturday. No working on Sunday.
Proposed Traffic Control Measures
A 'travelling' banksman will assist all Large goods vehicles entering and exiting the site during all construction works.
Loading and Unloading of Plant & Materials / Delivery Frequency of Large Vehicles
When Large vehicles are due to site, the banksman will move to the top of the Main Entrance/Exit Road and will accompany the vehicle down the Main Entrance/Exit road to ensure any potential conflicts are avoided
It is proposed that a strict and co-ordinated delivery schedule is adhered to
The 'travelling banksman' will ensure that deliveries to site are effectively managed, and the general traffic movement through the site during all deliveries (both large and small) is not impeded.
Contact Details
Should you have any further queries or concerns you may wish to raise, please send an email to davidsteadman@iesisgroup.com or call 0117 922 7039
In case of emergency
The site manager Pete Gale can be contacted on 07816 315 881 in case of emergency.