Paintworks is a part of town, not a development. It's a place where people want to work and a place they want to live. Not all that complicated really, but not many places are like it.
1, 2, 3 bedroom apartments available now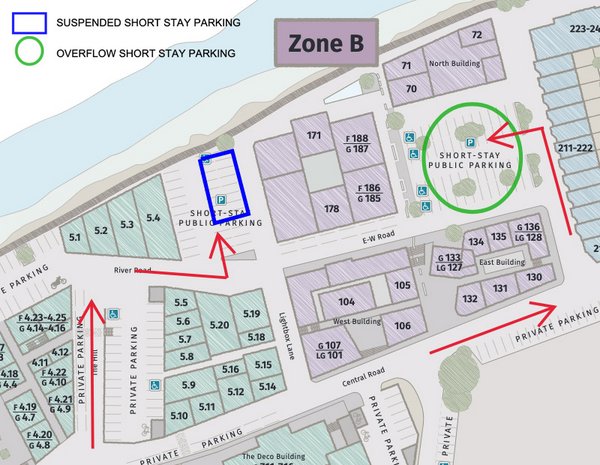 Temporary changes to short stay parking at Paintworks
Please be advised that with effect from Monday 20th November 2023, spaces within the existing short stay car park outlined in blue on the plan will be temporarily suspended and fenced off for safety and security. This is essential in order to provide safe access to continue the ongoing construction works.
In order to compensate for the loss of these spaces, additional short stay parking will be available within the new Phase 4 car park circled green on the plan.
The same restrictions of use will apply and the car park will be managed and monitored by G24 in the same manner as the existing Short Stay.
PLACES TO GO, PEOPLE TO SEE
Visiting Paintworks
If you are coming to Paintworks to visit a friend or a business here, or are attending an event, please bear in mind that Paintworks is a part of town like any other. It has its own distinct character and collection of people, but it doesn't have a reception or welcome desk. If you looking for a particular address or unit number you might find the interactive plan helpful which also shows parking and cycle spaces.